For those who embrace the beauty of chess, the board and pieces are not just tools for a game—they are exquisite artifacts that exude elegance, precision, and heritage. A leading purveyor of such artisanal craftsmanship is Chessbazaar®, and it is a name that any avid chess enthusiast should be familiar with.
Founded in 2007, chessbazaar® set out on a mission: to deliver the finest handcrafted wooden Staunton Chess Sets to a global clientele. With each passing year, they have reinforced their commitment to their customers by providing chess sets that are not just objects of play, but pieces of art. Originating from India, a country renowned for its rich history and traditional crafts, chessbazaar® perfectly marries the game's ancient allure with top-notch craftsmanship.
Quality Over Quantity: The Chessbazaar Promise
At the core of chessbazaar's offerings lies a diverse and extensive range of handmade Staunton Chess Sets. Each set, meticulously handcrafted, speaks of attention to detail and dedication to the craft. The woods they use—Sheesham (Golden Rosewood), Ebony, Boxwood, Padauk (Bud Rosewood), and Indian Rosewood—are chosen for their beauty and resilience. These sets, buff and lacquer polished, shine with a smooth finish that enhances their natural allure.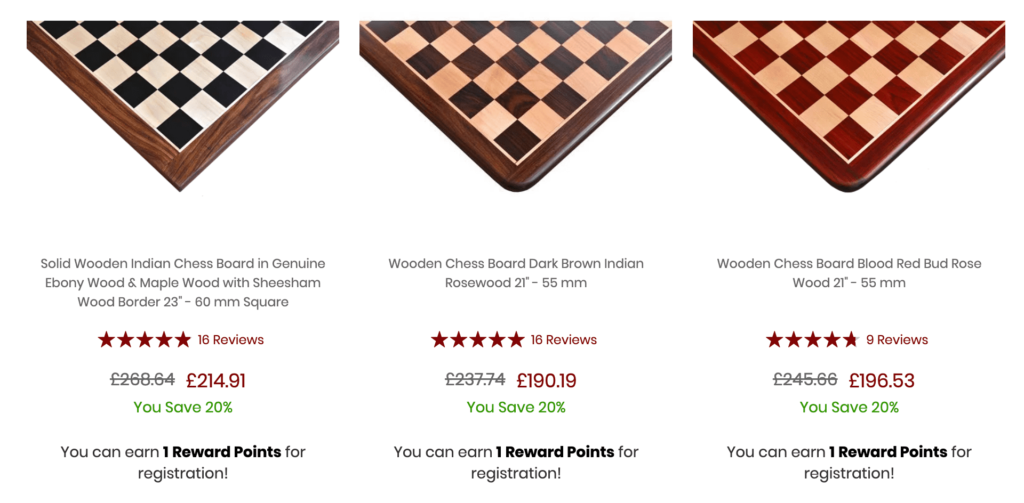 However, it's not just about traditional wooden sets. Those with a penchant for the extraordinary will be captivated by chessbazaar's antique reproduced chess sets. Crafted from materials like Camel Bone and Antiqued Wood, these sets pay homage to the historic designs of yesteryears, bringing a vintage charm to modern spaces.
More Than Just Chess Sets
Beyond the chess sets, chessbazaar® boasts a gamut of products that cater to all chess enthusiasts. From DGT Chess Clocks, which are indispensable in tournaments, to traveling sets designed for nomadic players, there's something for everyone. Their expansive inventory even features a unique array of personalized chess gifts, ideal for commemorating special occasions.
The Chessbazaar Experience
Shopping at chessbazaar® is not just about purchasing a product—it's about embracing an experience. Look at the reviews: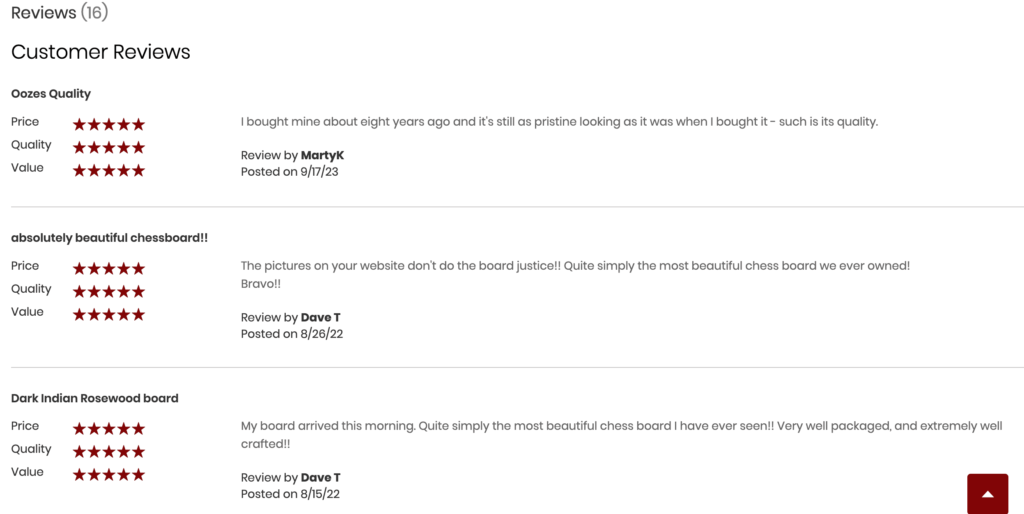 Their commitment to ensuring a seamless online shopping journey is evident in their prompt after-sales service and the limited lifetime warranty they offer. Moreover, with free shipping worldwide, they have truly globalized the art of Indian chess craftsmanship.
For those keen on broadening their chess knowledge, chessbazaar's blog serves as a treasure trove. With insights on tactics, moves, and tricks, it's a perfect resource to refine one's gameplay.
In Conclusion
Chess, at its essence, is a blend of art, strategy, and history. Chessbazaar® encapsulates this essence by offering chess sets that are not just functional, but also artistic masterpieces. Whether you're a casual player, a collector, or someone seeking the perfect chess-themed gift, chessbazaar® promises to elevate your experience of the game.